---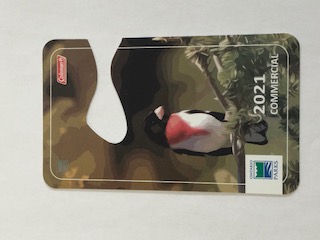 kit] /
DO NOT USE- 2021 Provincial Park Pass : 2 Week Loan
Copies
0 Total copies,
0
Copies are in
,
0
Copies are out
.
The Province of Ontario Parks Department has granted our Library SIX free 'day' passes for our patrons. These passes are for one vehicle for each pass and enables the patron to enter any park in the province free of charge - However these passes are designated as "one week" only and they then have to be returned to Cramahe Library (either Branch) for another patron to take advantage of this. The Province of Ontario has also granted us some "discount" day-use passes, allowing the bearer of discount of $5.00 on the entrance charge. If all our FREE passes are out, please take advantage of the discount cards by calling your library and picking up one.
Title
DO NOT USE- 2021 Provincial Park Pass : 2 Week Loan
Published
Provincial Parks Dept, 2021.
Target Audience
Unknown or not specified